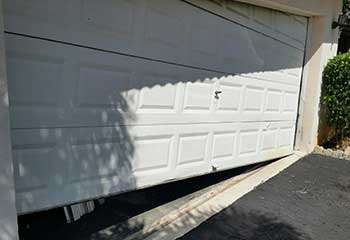 Roller Replacement
Customer Issue: Mr. Ulton's garage door had been squeaking louder and louder, and eventually started listing to one side.
Our Solution: After manually raising the overhead garage door off its tracks and having a look at it up close, our team determined that three rollers were jammed or worn down to the breaking point. All three were unscrewed and replaced, and they greased the tracks before reinstalling the door.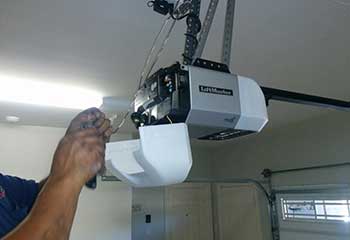 Opener Repair
Customer Issue: Mr. Hatfield's opener stopped working in the wake of a bad power surge.
Our Solution: Fortunately, the customer's LiftMaster opener's self-diagnostic system told us what the problem was. Our team unplugged and opened it up to confirm the report, and then replaced the logic board and then tested the new one.
Chris Hatfield
- Altamonte Springs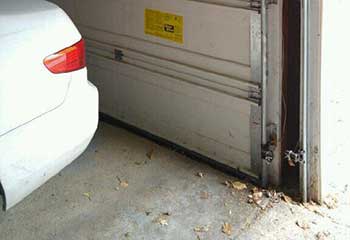 Sensor Alignment
Customer Issue: Misaligned safety sensors.
Our Solution: The problem was obvious from the get go, as this type of scenario is usually the result of sensor related issues. The photoelectric eyes were, in fact, out of position, so we carefully realigned them and made sure the door was able to finally close without any issues.
Denis Dolson
- Casselberry
Track Replacement
Customer Issue: Damaged and rusty track.
Our Solution: One of the customer's vertical tracks was in bad shape, so we carefully removed it, installed a new more durable track in its place and then realigned it with the door rollers. We then made sure the system could open and close smoothly and that the rollers were properly lubricated.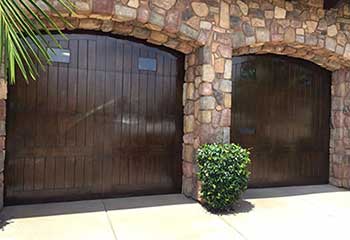 New Garage Door Installation
Customer Issue: Wanted a new door with better durability.
Our Solution: We offered the customer a new model from the Amarr® Lincoln steel garage door collection. He was pleased with the sturdiness the upgraded model presented, so we proceeded to disconnect and remove the old door and install the new one in its place.